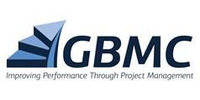 Global Business Management Consultants (GBMC)
Description
Founded in 1985, Global Business Management Consultants (GBMC) is an elite international management consulting firm specializing in Global Project Management training and consulting. GBMC has become one of the most respected project management consulting firms. GBMC's experienced consultants conduct organizational development, management training and consulting in project management in 50 countrie…
Founded in 1985, Global Business Management Consultants (GBMC) is an elite international management consulting firm specializing in Global Project Management training and consulting. GBMC has become one of the most respected project management consulting firms. GBMC's experienced consultants conduct organizational development, management training and consulting in project management in 50 countries and in 14 languages throughout Asia, Europe, the Middle East and the Americas.
GBMC works with top management at leading organizations in tackling their most difficult and unique organizational development challenges. GBMC's consultants then design and structure appropriate consulting or project management training addressing those specific needs at each level of the organization. This can be as basic as introducing project management tools and techniques to new managers, or as complex as assisting a company's transition into a true project-based company. This emphasis on Global Project Management, that is, consistent, cross-functional project management application at all levels of the organization on a global basis, is GBMC's speciality. GBMC's international corporate policy to customize its programs at no additional cost to the client further demonstrates its commitment to professionalism and customer satisfaction.
Since 1986, GBMC has worked with NASA's Academy for Program and Project Leadership (APPL) and has been an integral part of its Program and Project Management Initiative (PPMI). GBMC's Fundamentals of Project Management and The Art of Project Management® remains basic elements for the NASA-wide training. In addition, GBMC is a Globally Registered Project Management Institute (PMI®) Provider and its courses carry Professional Development Units credits (PDU's) for continuing Project Management Professional (PMP®) certification by PMI®.
Experience with Global Business Management Consultants (GBMC)?
Did you complete a course or program at Global Business Management Consultants (GBMC)? Help others decide by submitting your review on Springest!
As a thank you, Springest will donate $1.- to the Edukans Foundation.
Submit your review
Submit your review
Submit your review and help others decide. As thanks for your effort we will donate $1.- to the Edukans Foundation.
We help you develop yourself.
Springest is the site where you find anything you need to keep learning. For individuals and organisations. Read reviews from other participants and get help from our learning advisors.
All ways of learning

Help with searching and enrolling

Free information requests

Reviews and participants

Also for your organisation

Book a course